7 Tips for Effective Flyer Design
Designing a flyer effectively will grab the eye of your audience, encourage them to read it, and give an effective call to action. Although these sound like easily achievable targets you will have noticed the amount of flyers that are confusing, tacky, or unattractive.  To avoid that outcome there are some steps you can take outlined below.
1 –  Plan Your Content
The first thing you should do is plan what exactly you want your flyers to say. To do this you could make a list of the basic information that your flyer needs to cover. As an example, if you're advertising an event for a band you will need to state the band name, venue, and time as these are the major bits of information that you'd need to get across. Then you will want to think about what information is secondarily important. For example, the cost of a ticket, where tickets can be bought, age restrictions. By making a list of everything the flyer needs to include and possibly designating each piece of information as "primarily" or "secondarily" important will mean that it will be easier when it comes to making layout and design decisions as you'll know what you need to fit in and you'll have a rough idea of how large to size the different information.
2 –  Get Some Striking Images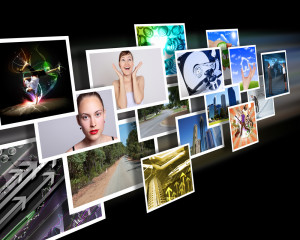 Original photographs are an excellent way to bring colour and vibrancy to flyers. A good example of when you can use these original photographs would be for advertising a new restaurant, market or bar. A flyer provides the perfect opportunity to showcase the establishment's more striking and appealing options. However if you don't have your own images to use, you can find free and paid for stock photos at various different locations on the internet. However make sure that you check the usage rights as you may not have permission to use those images for your own means or you  may have to credit the photographer or website it came from.
3 – Think About Image Arrangement
Going back to the example of the flyer for the band we mentioned earlier. Let's say you've found an incredible image of a rock star on an electric guitar as well as an image of a crowd showing clear excitement. You could place the image of the rock star above the image of the audience giving the impression that the rocker is entertaining that particular crowd. Even though they come from two different photographs.  You can play around with the placement and size of your images until they look just right, however ti is important to always bear in mind that the text must also feature prominently on the flyer so that the message gets across to your audience. It's always a good idea to get another opinion to get someone else's point of view on the look as well.
4 – Create Colour Harmony
You should try to sample at least one colour from an image on your flyer and add some of that colour to each of the different images throughout the page. This will have the effect of causing the viewer's eye to look at the entire flyer rather than just to focus on one particular area.
5 – Think About text Arrangement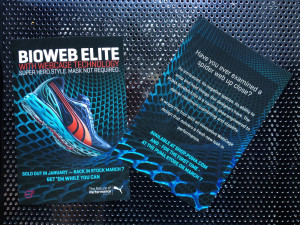 First of all you will need to create a fitting headline and to go at  the top of the flyer. Below that you will need to prominently set out the information that you need to get across to the audience. Make sure your font colour stands out from the background of the flyer so that it can easily be read. To achieve this you may need to use various font colours to contrast with different background colours. Make your text as succinct as possible. The more text the more cluttered it can become, when it comes to text, less is more.
6 – Use Bullet Points
Bullet points can be an excellent way of setting out important information as it will stand out from the rest of the text and draw the eye of the reader.  However please try not to use too many or the effect will be greatly lessened.
7 –  Check Alignment
If you're using Photoshop or similar software, make sure you view the design with the grid option enabled. This will allow you to accurately set the alignment.